A few resources on inequity and education in South Africa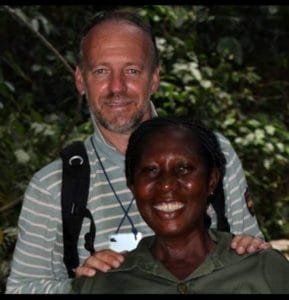 Dominic Duval
Friend of Sawabona Africa
I am a humanist, a naturalist enchanted by the wonders of nature, and in more recent years focused on the condition of our planet. She needs space to breathe. To slow down the rate of consumption. To give time to fill her lungs again.
And I am also a very proud friend of Zilla, the founder, who has found a way back to her timeless tireless caring African roots, which we shared.
I've experienced life on many levels – from the finance world, to marketing, to IT Public Relations, to sports licensing, to the World Cup Soccer Bid in SA for 2006.
I sought a closer connection with humanities and engaged with the NPO world – street kids, abused kids, HIV/AIDS, and educational programmes.
During this time I met Sr Ellen, who was the Mother Superior of the Nardini Sisters in Nkandla (Kwa-Zulu Natal), a Doctor by qualification, and founder of the Sizanani Outreach Programme. I eventually moved to Nkandla from Cape Town, to live with 14 nuns in their convent, for 4 years. I went to help with the programme. Nkandla has the worst statistics for HIV/AIDS, Tuberculosis, unemployment, teen pregnancy for any ward district in South Africa. It's also where our past President Jacob Zuma came from. Yet somehow the media and state overlooked this reality.
I relocated to Johannesburg to take on the role of National Project Manager for the largest commercial bank, ABSA, and later for Special Projects in Barclays Africa's 12 regions.
And then the bush, nature, wildlife, ecology, geography and photography.
The dance between light and dark, and a medium to convey my observations on the diminishing natural world around us.
So blessed to be able to be a part of this timeless tireless caring platform. Sawabona Africa!
Nicky
First Bright Start Graduate
I joined Bright Start when I was six years old. I didn't know much about the decision at the time, but I know now that it was my parents and their commitment to my education that resulted in me being offered a place on the programme. That and the fact that, apparently, I showed some early promise! I have grown up my whole life in Imizamo Yethu, a township in Hout Bay. Both my parents are domestic workers. Life hasn't always been easy but throughout my life they have given me the very best they can.
The impact that Bright Start and my sponsors have had on my life has been pretty huge – not just in terms of school and my education, but in terms of how I have developed and grown as a person. They helped me discover my strengths and my weaknesses, and everything in between. In that sense, Bright Start has been like a parent to me.
I went to Kronendal pre-primary in Hout Bay and loved being involved in as many aspects of school life as possible. I did well at Kronendal – well enough to earn a place at the German School (DSK) in Grade 5 – and so began an amazing and challenging journey. Suddenly I was at a school where the culture, language and education style were unfamiliar. I quickly learnt to speak German, but integrating and adjusting were a greater challenge, and took time and determination.
In year 11, I was selected to represent the DSK on a school trip to Germany. It was incredibly exciting but tainted by the fact that I had to raise funds for the trip. The only way I would be able to go would be to reach out and ask for help. With the help of Bright Start and the DSK, I set up a crowd-funding page and was so delighted when the German community and the wider Cape Town community came together to make my trip possible.
It was a truly life-changing experience. Germany opened my eyes to a world of opportunity and possibilities, and it was definitely a culture shock. I discovered a whole other world out there – one where townships like ours didn't exist – and it gave me the stimulus to truly better myself. I decided I wanted to go to university after leaving school and to study a subject that would allow me to experience more of the world.
And then Covid hit. Our school shut and we had to study online. I couldn't participate without access to the internet. Once again I asked for help. Bright Start supported me and found a sponsor who provided me with data while my school established its own data distribution system.
When it came to applying for university, without the necessary resources at home, Erin at Bright Start was invaluable in helping me with the process. When eventually I sat my final exams, I was in the fortunate position to have received three offers from prominent universities.
So here I am today, studying for a BA in International Studies at the University of Stellenbosch, and laying down the foundations for an incredible and exciting future. I have big dreams and I don't think I know where they end – they certainly have no limit. Bright Start helped me see and shape my future, and with their help I am realising my end goal – to succeed by getting the education I need to have a brighter future.
With so much gratitude to my family, Bright Start, my sponsors and DSK for helping me get here.
Sharon Scudamore
Founder of Bright Start
Sharon grew up in South Africa and was educated in Pretoria. After marrying an Englishman, Geoff, Sharon spent thirty years in the UK as a mum of two children, a small-scale farmer and business owner.
Read less
Once her children had left home to further their studies, Sharon returned home to South Africa to 'make a difference' and to be around for her elderly parents. Since her return to South Africa in 1996, Sharon has spent twenty years in NGOs in Khayelitsha and Hout Bay.
She is a co-founder of Bright Start and has volunteered her time developing the organisation and actively participating as a board member since its inception in 2008. Recently, Sharon was pivotal in the formation of a UK charity whose focus is education sponsorship in South Africa.