Uthando (Love) South Africa
Philanthropic Educational Excursions
Uthando (Love) South Africa is an award-winning Fair Trade Tourism certified non- profit organization. They create a unique link between tourism and community development projects.
Their philanthropic educational excursions shine a light and raise funds for the many deserving, unsung community heroes. 
"It's about giving with love. Creating hope and faith. Hope for a better future, faith in humanity." –
JAMES FERNIE Director, Uthando South Africa
Excursions
to community development programs in the townships of Cape Town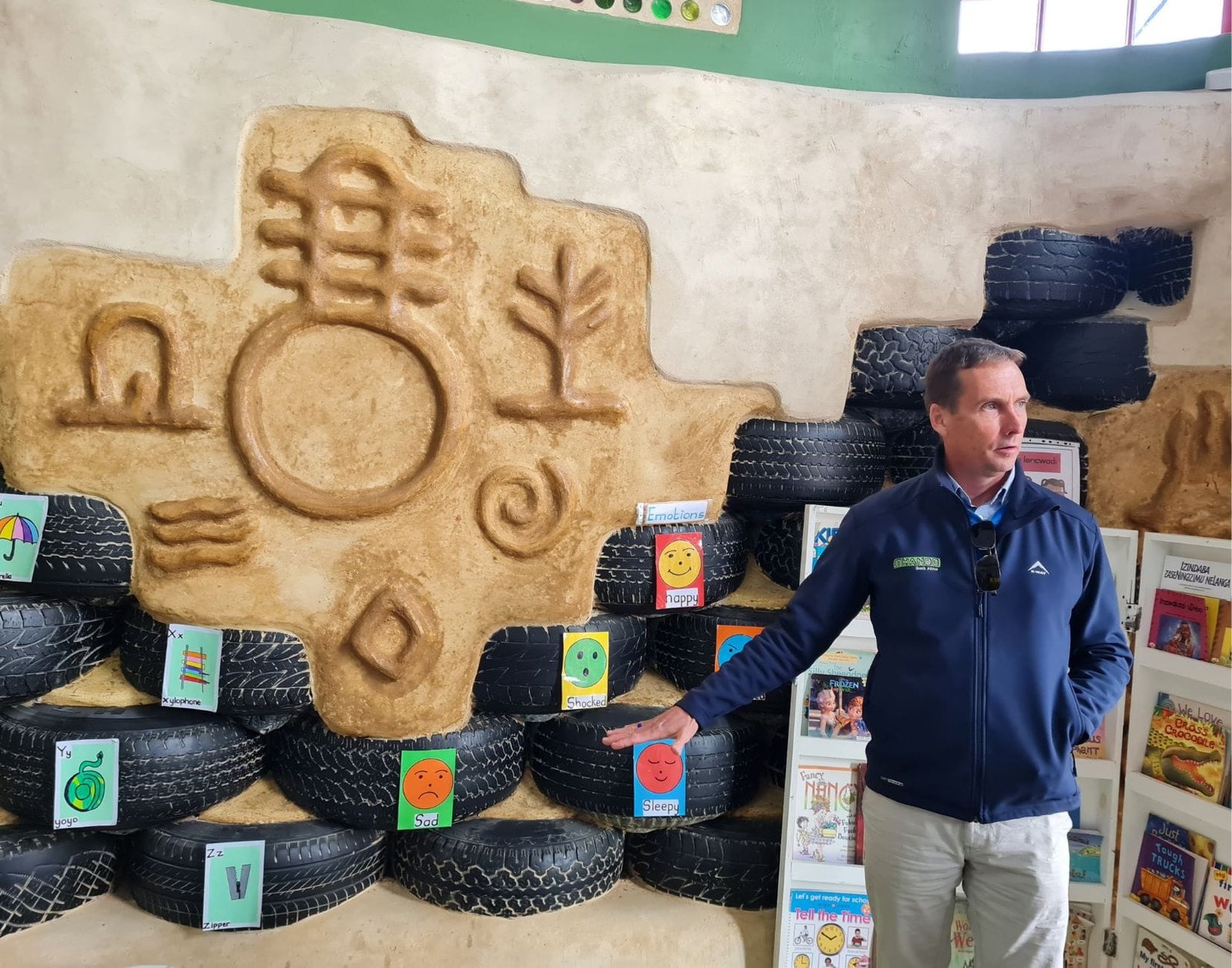 Education
though engaging with, and learning from people and programs committed to positive change in communities
Connect
donors to projects
To cover the costs of running the philanthropic educational excursions and monitoring & evaluation of projects, Uthando (Love) takes a discretionary 10% administrative charge from all donations received. These costs are kept to a minimum through the costs generated from the excursions.
Our partnership with Uthando (Love)
Uthando supports a plethora of community development projects. We have selected 5 education programmes which align with our constitution to promote projects focussed on Education and Skills development.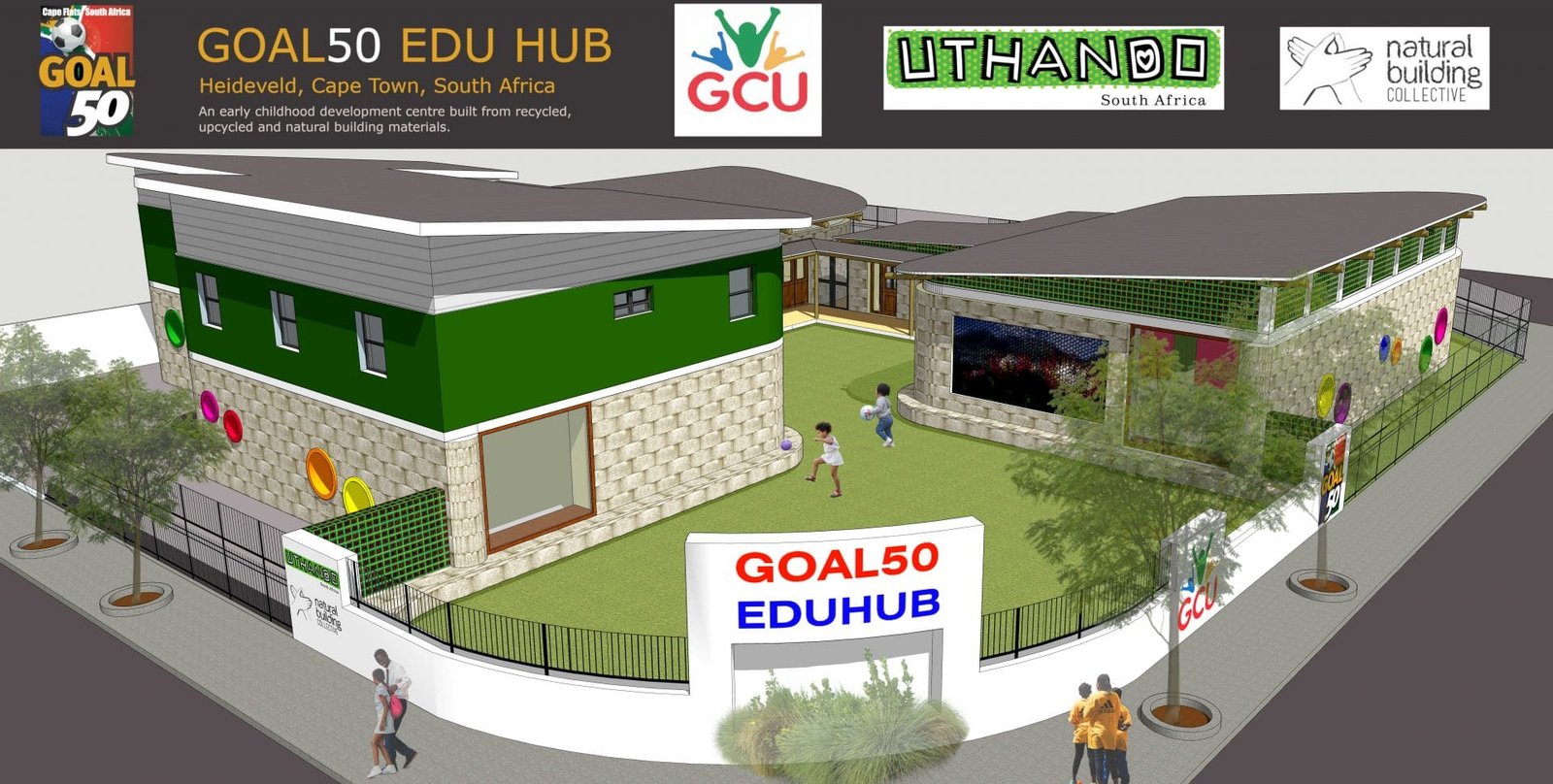 Building an ECD Centre out of 100% recycled material
In partnership with the Natural Building Collective, Goal50 ECD (Early Childhood Development) Centre will be built from tyres, plastic bottles filled with rubbish (eco bricks), polyutharene film set waste blocks and recycled materials.
The goal is to open a preschool based on Montesorri principles, and will offer Jubilee Excellence Training in conjunction with Shiloh Education. 
Supporting children from farming communities
The Pebbles Project provides children from farming communities access quality education programmes, health, nutrition and social work services. 
Through partnering with local farms they establish and manage Early Childhood Development and After-School Clubs for farm workers children who either live on the farm or their parents are employed by the farm.
Amy Foundation (formerly Amy Biehl Foundation)
Developing and empowering youth through afterschool and skills development programmes
The after school programmes in Gugulethu and Bonteheuwel provide an environment that allows school-going children to overcome shortcomings in their education, by focusing on creativity through making learning enjoyable while fostering the drive to academic success.
The Youth Skills Development programme, helps young adults prepare for the world of work, employment and entrepreneurship.
Developing small scale urban organic farming skills
Abalimi's aim is to, firstly, combat poverty by growing food sustainably, using organic methods, at home and in community gardens and, secondly to provide training and support to the farmers in production planning, soil infrastructure, planning harvests, access to seeds and seedlings, vegetable transportation, and financial services to be able to run their micro farms.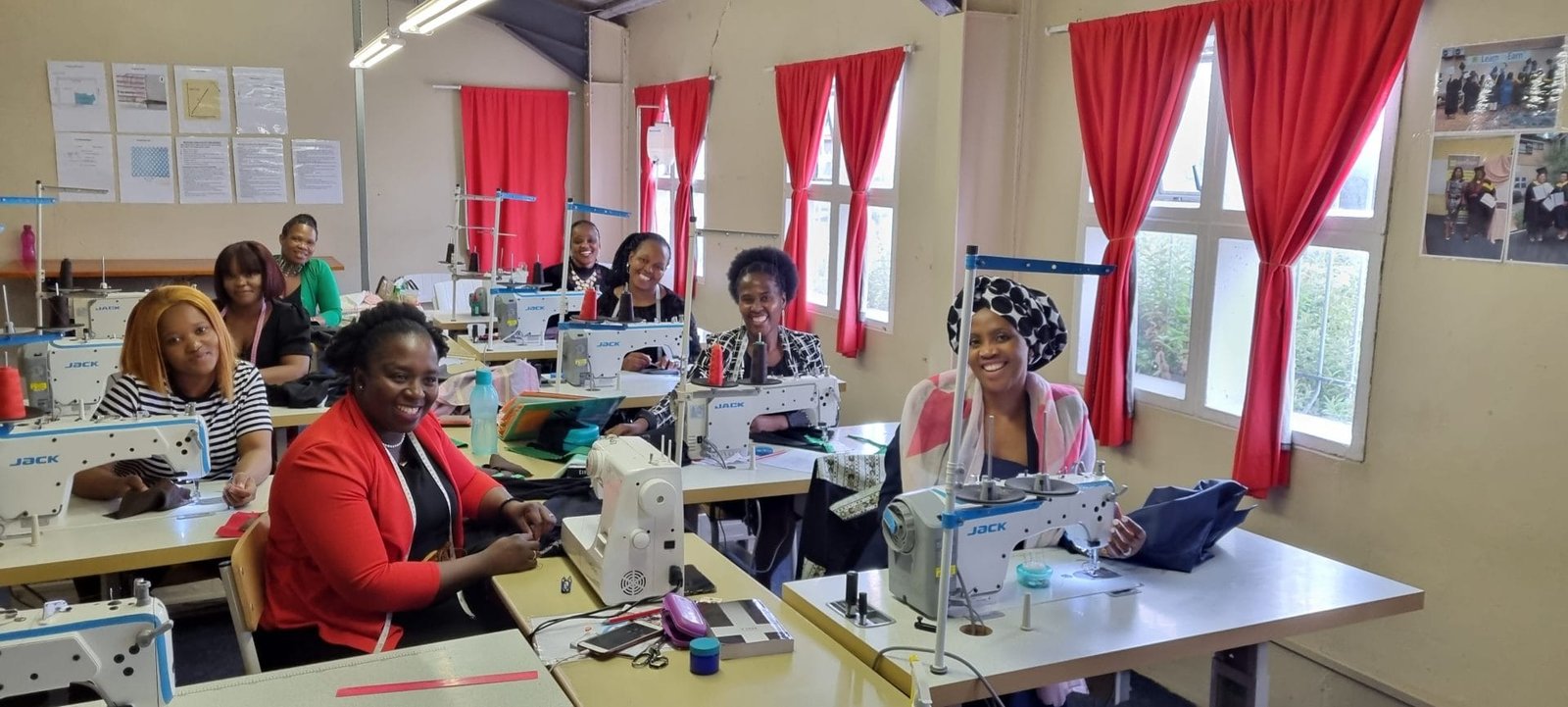 Addressing unemployment through skills development 
Learn to Earn is a skills development and job creation organisation seeking to develop people, especially unemployed people, socially, economically, emotionally and spiritually.
Their courses are aimed at skilling unemployed people with an entry level skill so that they can earn an income to support their families. Courses offered include Bake for Profit, Basic Sewing, Basic Handyman, and entry level Barista and coffee equipment technicians. All courses include weekly Life Skills session when students learn something new about themselves and the world around them.
"Do your little bit of good where you are;
It's those little bits of good put together that overwhelm the world."
Archbishop Desmond Tutu