We are driven by a strong desire to help disadvantaged children receive a good education. Read more to find out how we arrived here.
The story behind Sawabona Africa
Zilla's story
Helping others has been a lifelong passion for me. I have always dreamt about starting a charity, but I kept getting sidetracked in my career until eventually I got tired of talking about it, and went into action to set up Sawabona Africa.  My journey to setting up Sawabona Africa has not only grounded my perspective but has further grown my experience and passion which I intend to bring to Sawabona Africa.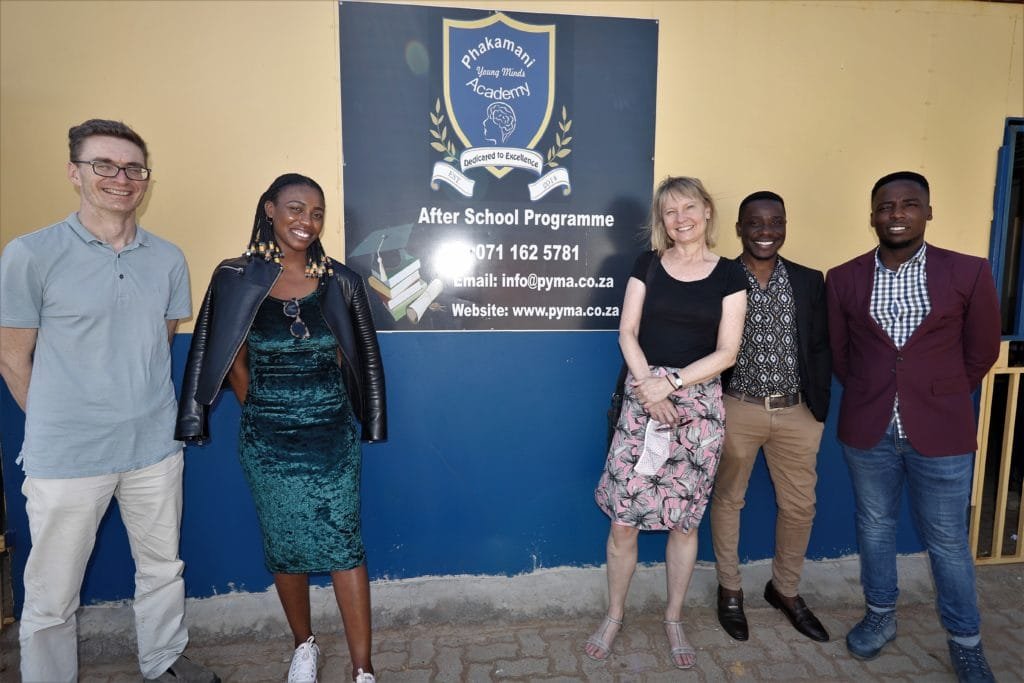 I started my studies in Cape Town (South Africa) in Law and Psychology and successfully completed my legal training and worked as an attorney in Cape Town. Yet this was not enough for me, so I decided to backpack through Europe and landed in London (UK) where I worked on a large-scale IT transformation project for government at the Legal Aid Board. With an expiring visa I returned home to Cape Town and worked across a vast array of industries whilst furthering my studies in Psychology. Europe was still calling. I received an offer to work for adidas Head Quarters in Herzogenaurach, Germany as a Data Management Program Manager, so the bags were re-packed and Germany is where I have lived since 2006. Whilst I loved my time at adidas, the people, the experience, I had a burning desire to do something good for the world so I completed my executive diploma in Corporate Social Responsibility (CSR) part time at the University of Geneva (Switzerland). My passion, newfounded CSR experience and burning drive to do more in this world meant I had to leave adidas. So I moved to Munich where I live now and moved into the charitable industry. I worked in the Green Energy sector and as Senior Project Manager in a non-profit medical society which cemented my path to setting up Sawabona Africa.
With solid roots and family in South Africa and now a sound foundation in Germany, my vision was to connect these two countries on a totally different level. My aim is to create a platform where German residents (and Europeans) can donate to South African charities with no second thought or doubt! Through building trusted relationships, a sound verification process and clear open reporting, my aim is to become the trusted partner for a small number of carefully selected South African charities providing the largest impact.
Poverty and unemployment in South Africa continue to rise despite the number of charities in operation.  This is compounded by the stories of corruption in South Africa, and charities doing good honest work are suffering as a result due to reduced funding.
I truly believe that education is a key driver to opening many doors of opportunity in a person's life.  As a keen runner and nature lover I can appreciate the benefit of sport on one's physical and mental well-being. With the core foundation drivers of education, well-being and protecting the environment, we agreed to launch Sawabona Africa and focus on two charities: Bright Start and Phakamani Young Minds Academy. Over time we will expand the selection of charities.
I hope you will join me on my journey to transform the lives of the less privileged in South Africa. A huge thanks for my fellow trustees who share this vision and have believed in me. Without their support, encouragement and advice Sawabona Africa would still be a distant dream. 
Our key motivator is to make a positive difference in the lives of disadvantaged South Africans. Inequality and poverty in South Africa drive us to support those who otherwise have limited opportunities for a better future. 
63 % of youth (age 15 – 24) are unemployed in South Africa
78 % of all 10 yr olds can not read for meaning

Nearly 50% of the black population live below the poverty line
Only 7% of adults have a tertiary education
Nearly 85 % of those with a tertiary education are employed
Up to 50% of primary school teachers have limited understanding of mathematics they teach