Tutors are students / alumni from PYMA seeking work experience and an opportunity to give back to children in their community. 
They volunteer their time except for a small stipend to cover transport and a few basics. 
Tutors provide lessons after school to all learners attending the academy.
Cost of sponsorship: 
Monthly: 20 € (this covers a stipend for 4 lessons)
Annual: 240 €
Complete the application form to sponsor a tutor. 
We will send you a profile of your tutor. 
Please set up a regular payment from your bank account. 
You will receive quarterly letters from your sponsored tutor.
Meet a few of the PYMA tutors
Teaching Grade 1 to 3
Subjects: Mathematics and English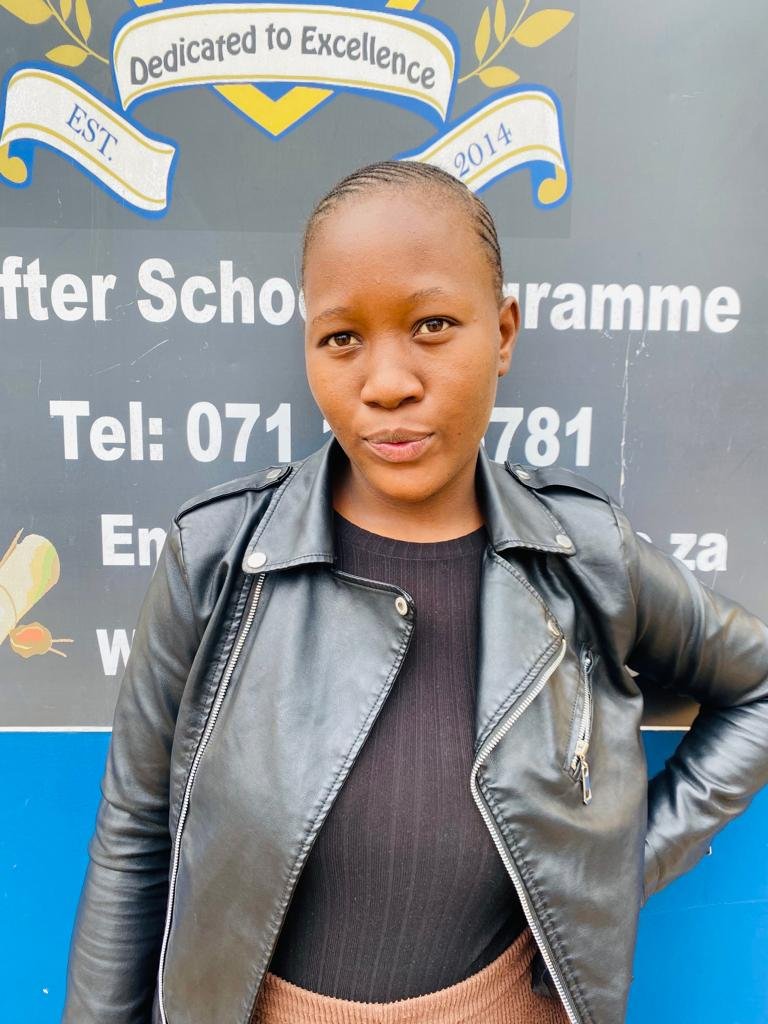 Teaching Grade 6 and 7
Subjects: Mathematics
Teaching Grade 4 and 5
Subjects: English
How long is the Sponsorship?
PYMA tutors are appointed at the beginnng of the school year for an entire calendar year.  We request you committ to a minimum of 1 year. Our preference is that you sign up for an ongoing commitment to supporting PYMA tutors
Can I cancel the sponsorship?
Yes. We kindly ask you to provide us 3 months' notice.
What is the payment schedule?
Sponsorships can be paid, monthly or annually in advance.
Can I contact or meet the tutor I sponsor?
Yes. Please let us know and we coordinate this for you.
What does my sponsorship cover?
A tutor receives a stipend of 5 € per tutoring session. This cost contributes to their transport to the Academy and a small snack. Your sponsorship covers 4 classes.
May I sponsor more than one tutor?
Of course. Please indicate this on the sponsorship application form.